About
After an apprenticeship as a carpenter, I decided to study photography with Andrè Gelbke in Dortmund. In 1990, with the help of the DAAD, I spent some time in Leipzig at the Hochschule für Grafik - und Buchkunst. After my diploma the Scalo Verlag published my first book: Girls some Boys and other Cookies. Since then a total of 5 of my monographs have been published by different publishers. I like to live in Cologne and work there as an artist, curator and publisher.
Statement
Fiction that refers to reality is my permanent theme. My visual language eludes clear narrative structures. For the viewer, it remains open to associations and individual narrative levels. This is especially important in my work with picture pairs.
Education
1987 - 93 | Studium Fotodesign, FH Dortmund, Diplom (DE)
1985 - 87 | Studium Kommunikationsdesign, FH Wiesbaden (DE)
1979 - 82 | Schreinerlehre (DE)
Institution (Work Experience)
2014 - heute | Lehrauftrag, Akademie für Kommunikationsdesign, Köln (DE)
2009 | Projekt mit behinderten und nicht behinderten Bewohnern, der Dr. Dormagen-Guffanti Stiftung, Köln (DE)
2008 | Lehrauftrag, Fachhochschule Bielefeld (DE)
2007 | Lehrauftrag, Merz Akademie Stuttgart (DE)
2005 - 06 | Lehrauftrag, Fachhochschule Vorarlberg, (AT)
Selected Awards
2019 | Julia Margaret Cameron Award (ES)
2019 | Art Photography Award, Lens Culture (NL)
2019 | Silberne Feder, Empfehlungsliste des deutschen Ärztinnenbundes (DE)
2016 | Selected Photographers, Dummy Award, Photo Books, Gommagrant (UK)
2014 | Espy Photography Award 2014, Elysium Gallery, Swansea (GB)
2012 | Short List, Kolga Award (GE)
2011 | Stipendium, Künstlerhaus Lukas, Ahrenshoop (DE)
2009 | Selected Photographers, WeldeKunstpreis (DE)
2009 | Stipendium, Dr. Dormagen Guffanti Stiftung (DE)
2008 | »Nominiert 2009«, Deutscher Fotobuchpreis (DE)
2007 | Stiftung Kunstfonds, Förderung (DE)
2004 | TOYOTA Fotokunstpreis (DE)
2002 | European Award for Women Photographers, Prato (IT)
2001 | Stipendium des Landes NRW (DE)
2000 | Belobigung, Otto Steinert Preis DGPh (DE)
1997 | Förderkoje Art Cologne (DE)
199) | DAAD-Stipendium DDR (DE)
Selected Exhibitions/Publications
Ausstellungen / Exhibitions:
2018 | Kunstmuseum Mühlheim an der Ruhr (DE)
2016 | Kunstmuseum Bonn (DE)
2016 | Kunsthalle Nürnberg (DE)
2012 | Museum Kunst der Westküste, Föhr (DE)
2005 | Museum Ludwig, Köln (DE)
Publikationen / Publications:
2019 | Bärenmädchen / Bear Girls, BummBumm Books (DE)
2011 | The last year of childhood, Powershovel Verlag, Tokio (JP)
2008 | Zimmerpflanzen, Snoeck Verlag, Köln (DE)
2005 | Märchen / Fairy Tales, Verlag der Buchhandlung Walther König, Köln (DE)
2004 | Ermittler und Zimmerpflanzen, Booklett, Bold (DE)
1996 | Girls, Some Boys and Other Cookies, Scalo Verlag, Zürich (CH)
Works
Ute Behrend | Bear Girls
Ute Behrend | Bear Girls
Somewhere in North America or Canada, there is a tribe of Indians who dress their pubescent girls in large bearskins. The girls all live together just outside the village, the bearskins protecting them from the gaze of the adults and boys. They are even advised to be particularly slow and clumsy, to mimic the movement of a bear. This protected environment allows them to mature in a carefree and undisturbed way. They themselves determine the moment when they finally throw off their bearskin and become part of the community of grown-up women. Girls of this tribe may even decide to become braves. Not many do, but some have. When I recently told a friend about this, she was certain she had heard of this tribe before. As it happens, I made it all up myself.
Credits
Work:
Ute Behrend | Bear Girls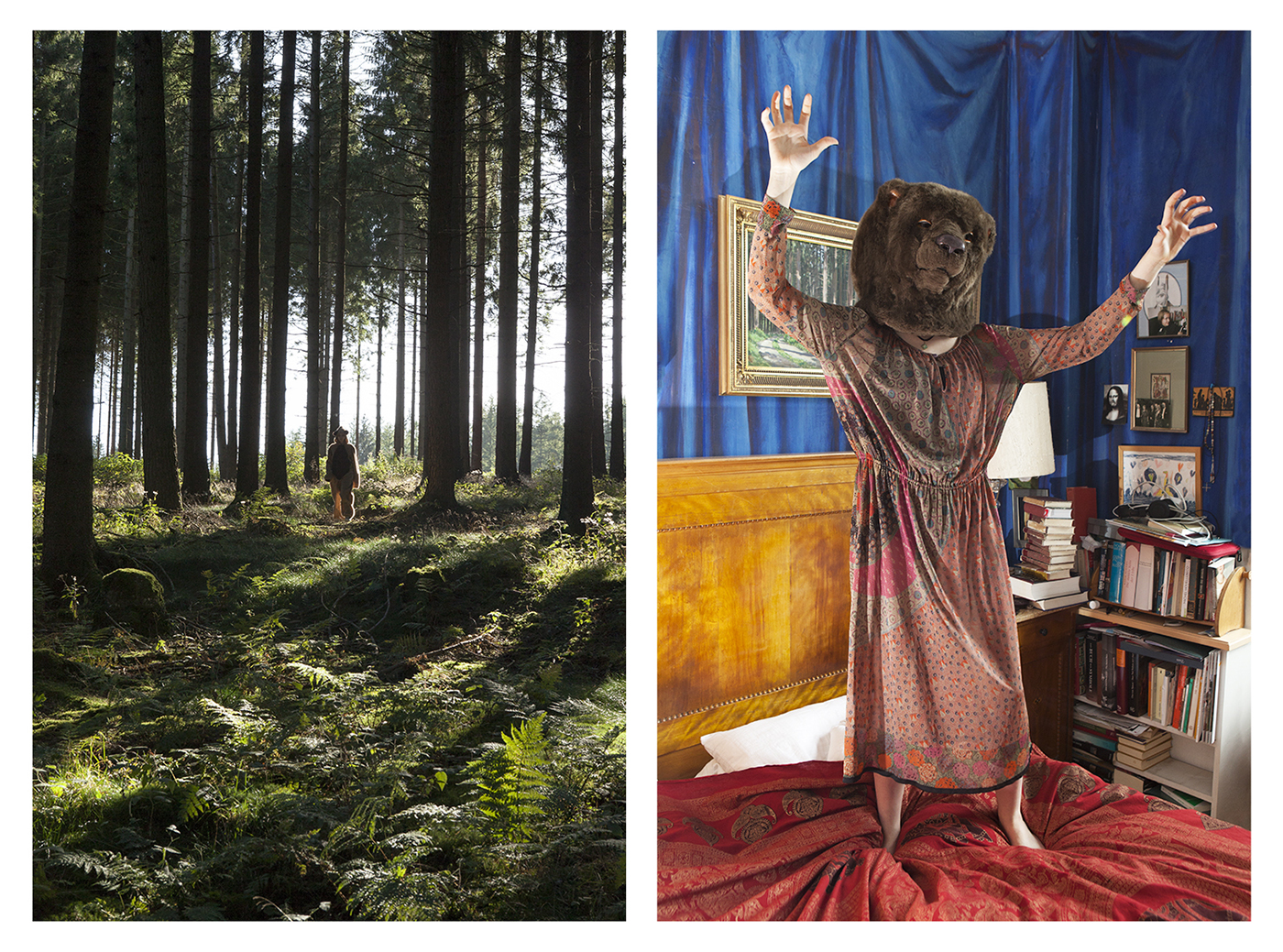 Ute Behrend | Back to Nature (2020)
Ute Behrend | Back to Nature (2020)
Within an artistic engagement with the theme of nature, I have carried normal everyday objects, which represent replicas of plants, stones and animals, to places where one would suspect their real counterparts. As a sign of "what remains" when everything else has been destroyed. Or also to increase the few remaining nature. As temporary sculptures they were photographed by me in their "natural environment". In the pictures they appear like "androids" who develop their own self-confidence. They want to return to their place of origin. Not knowing that they are simulacren, they ask the same questions that touch all of us: Where do I come from? Where should I go? How much time do I have left?
Credits
Work:
Ute Behrend | Back to Nature (2020)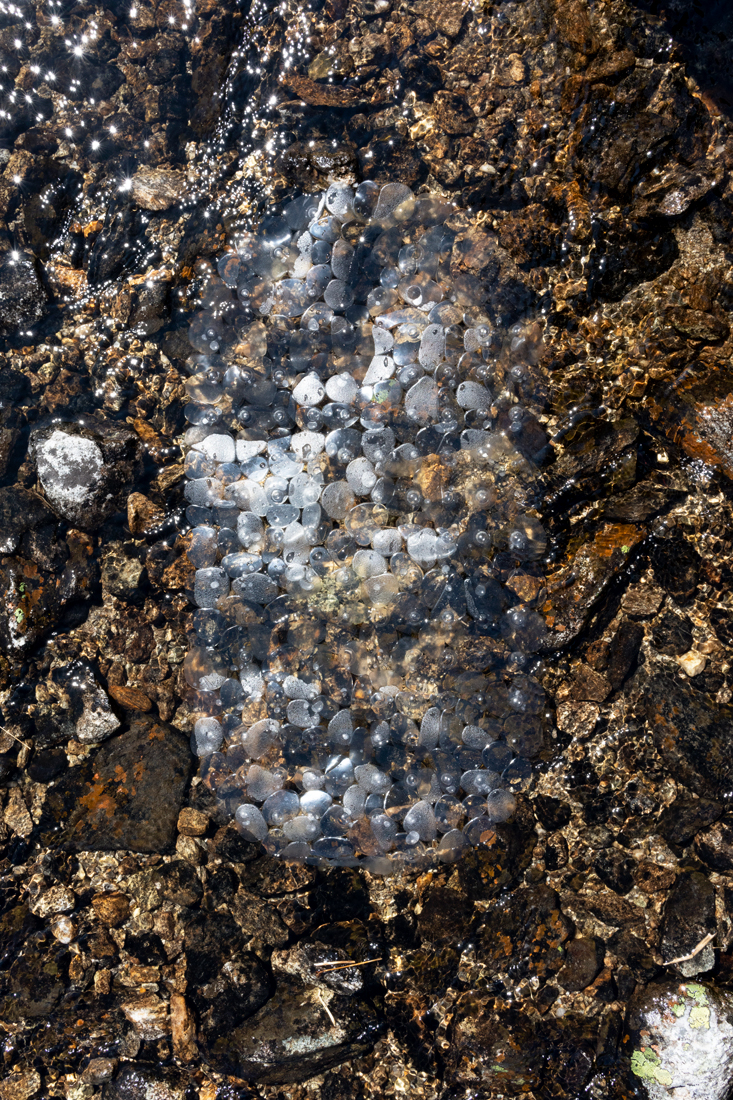 Ute Behrend | Buildings and Figures
Ute Behrend | Buildings and Figures
"Ute Behrend forces reality into a concept of two images that belong together. She always works with pairs that merge into picture narratives. Her compositions create associative spaces that point beyond the individual picture. The affiliation of the images and spaces is pure fiction, the line found in them, which continues in the next, is the attitude and meaning that only the photographer gives. Like a forensic scientist, she reassembles the world to find meaning in the pieces of the puzzle. Space structure and projection become a spiral of the theory of relativity. In Behrend's work, colours and forms, nature and culture, destruction and beauty emerge at eye level. Consistency and change go hand in hand. Everything happens on the thin ice of the experience of reality. The visual language seems clear and direct at first, but the supposedly universal vocabulary hides many secrets and misleading visual abysses". Maik Schlüter
Credits
Work:
Ute Behrend | Buildings and Figures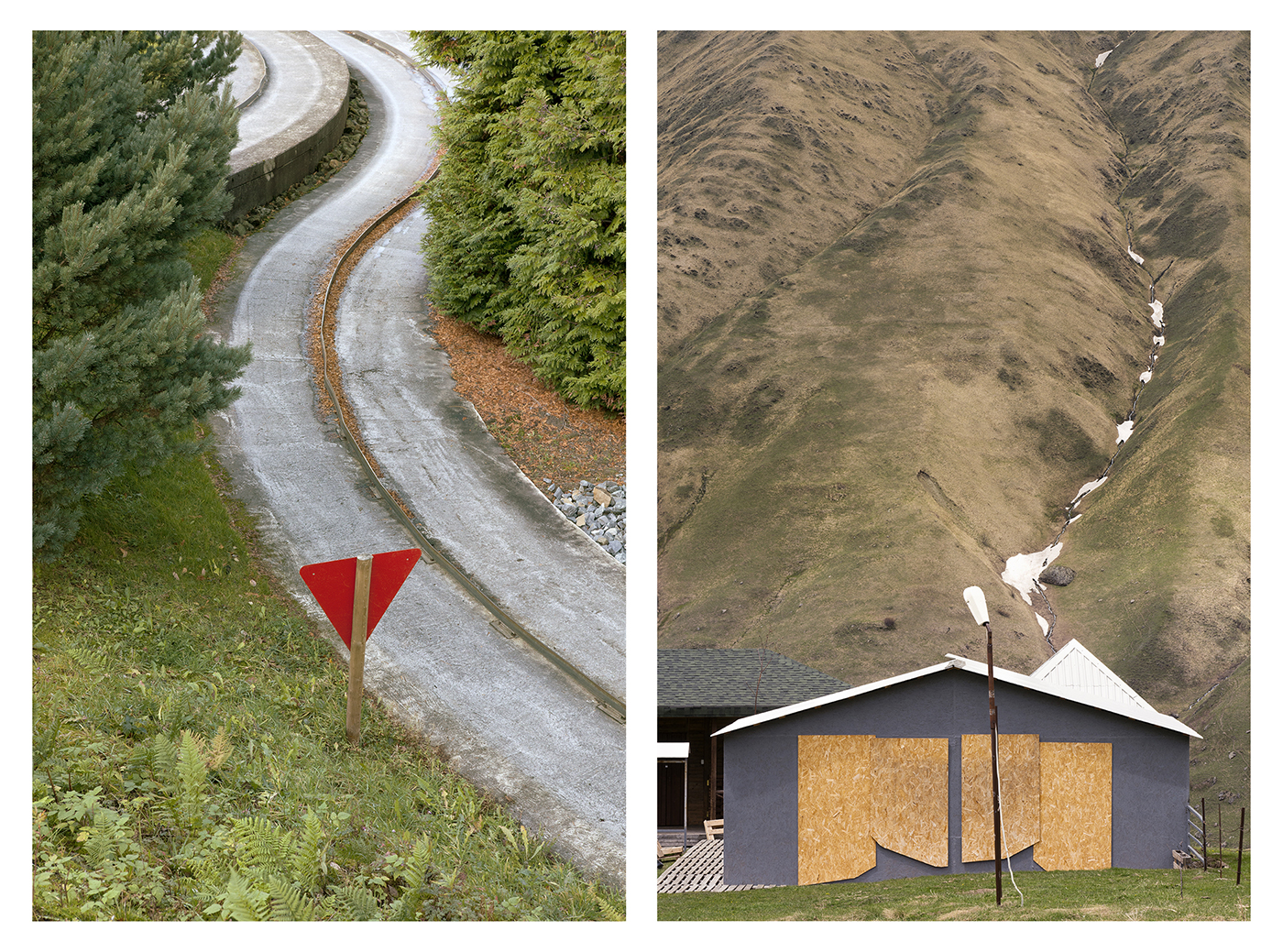 Ute Behrend | Ahl Säu
Ute Behrend | Ahl Säu
Invited guests have taken part in the "Ahl Säu" ball every year since 1946. Anarchistic, crude and brazen, the imaginative costumes and decorations of "Ahl Säu" represent a piece of creative Cologne Carnival history.
Credits
Work:
Ute Behrend | Ahl Säu